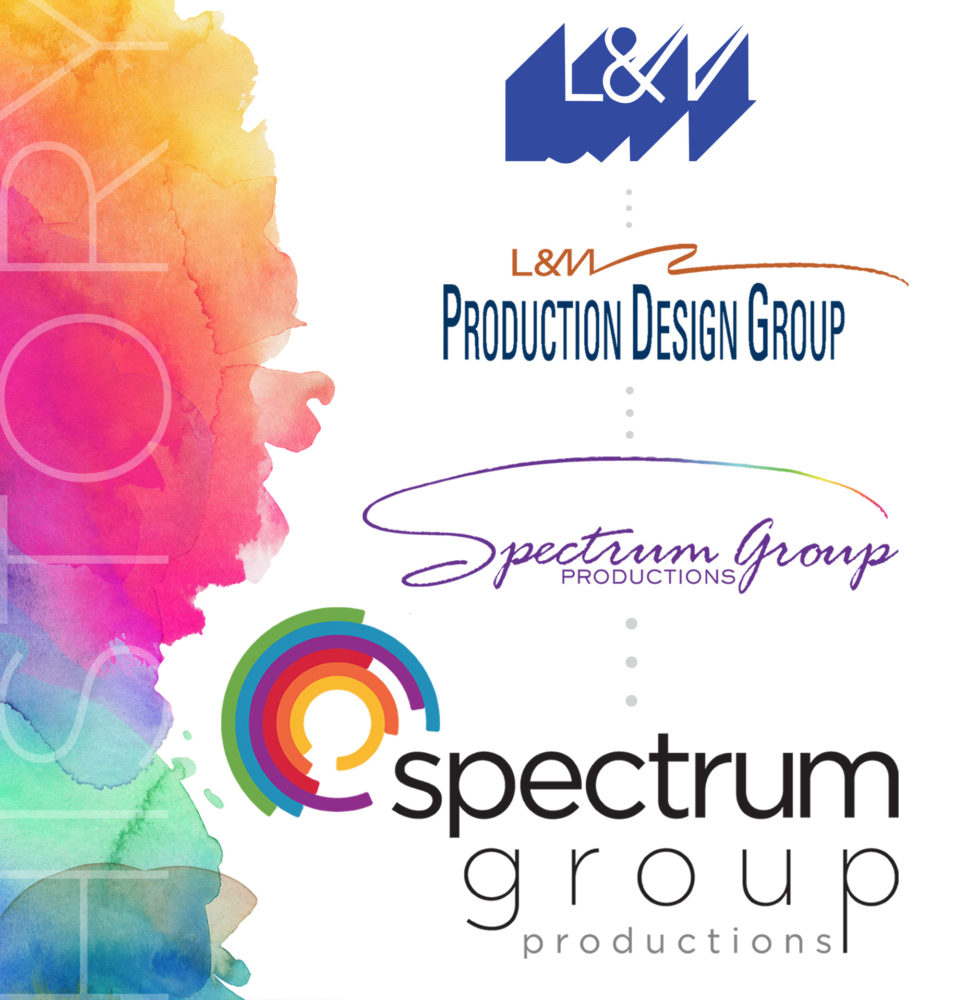 1963
In the early 60's, a 30-year old Ohio company named L&M Stagecraft emerged with the simple idea of offering theatrical productions to the convention marketplace. Its founders, Jack Lynch and Angus MacDougal, two stagehands at the busy Cleveland Convention Center, realized that the convention market needed stage lighting for live presentations and performances, and capitalized on that need.
1982
Andrews-Bartlett Exposition Services purchased L&M Stagecraft to provide equipment rental and production services to corporate and association clients. The name was changed to L&M Productions to reflect the added capabilities of "Complete Service" entertainment production.
1994
L&M was purchased by Lisbeth Bagnold, its Washington, DC area General Manager who changed the name to L&M Production Design Group. The new company, now based in the Washington area, added a broad array of Creative Business Communications Services to its reputation for excellent production management.
2010
L&M Production Design Group rebranded as Spectrum Group Productions, a virtual firm utilizing the vast array of available technology to work in a collaborative and integrated fashion.
2017
Colin Stewart, long-time President and Executive Producer, took over as CEO and Owner upon Bagnold's retirement. "We are committed to maintaining the high standards of production and client service that has always been the company's trademark," says Stewart.
Spectrum team members have been working together for no less than 10 years, and some as long as 30 years. We customize each project, and their teams, to meet our clients' needs, because we know that spectacular, effective and affordable events come from broad experience, creative ideas, detailed planning, careful management and flawless execution. Large or small, our job is to make each event an informative, inspiring and motivating experience for the entire audience and, most importantly, to ensure that the message has been effectively communicated.
Spectrum brings to every project an award-winning creative staff and professional excellence in production management and technical execution. Our expertise is recognized by major corporations, associations, and government agencies and has been rewarded with long-term, collaborative relationships. Over 70% of our clients have contracted with us continuously for 15-20 years.
Our success demonstrates the Spectrum commitment to inquire, listen, understand, and embrace an organization's mission of message and adherence to financial parameters, while producing outstanding creative communications — audio/visual media, events, and online experiences that will reach the intended audience with power and impact.
We succeed, and our clients succeed, because we AIM HIGHER.